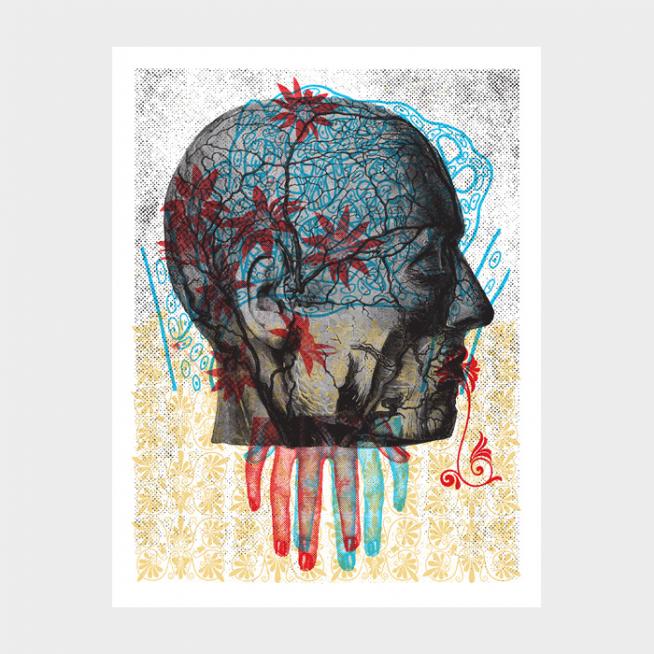 Image courtesy Aesthetic Apparatus.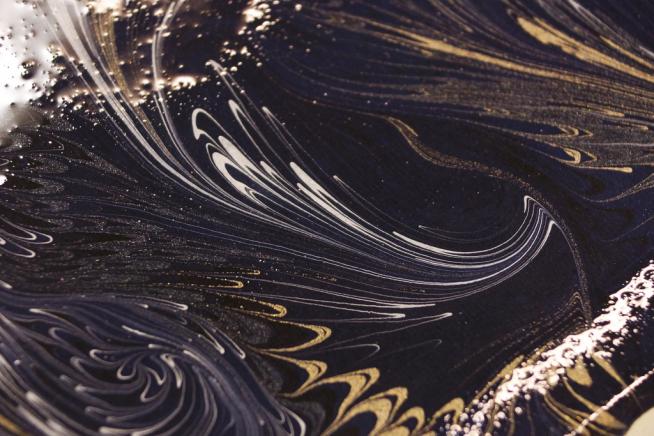 Marbleized paper. Photo courtesy MCBA/Jes Lee Studios.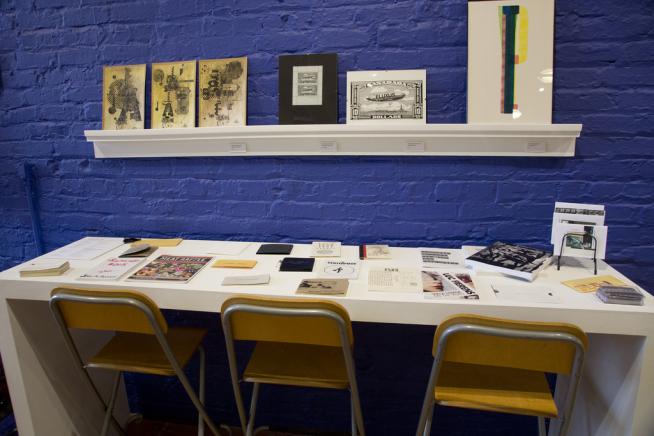 Fluxjob exhibition at MCBA. Photo by Jes Lee Photos.
1978
Minnesota Center for Book Arts brings back 1978 – a true Happening filled with mirror balls, disco music, hands-on screen printing, blacklight paper marbling, and letterpress printing! Pull an Andy Warhol-inspired screen print with Aesthetic Apparatus, experiment with glow-in-the-dark paints in the marbling studio with Suzanne Hughes, and print a cover for MCBA's Northern Spark Zine – a Fluxus-inspired publication conceived in collaboration with Monica Edwards Larson of Sister Black Press.
And at 3am, come unhinged with Aesthetic Apparatus! Pick a screen, make a stencil, pick a color – screens will come loose and paper will be flying for a free-form, large scale, print-o-rama!
1978 is inspired by the art and anti-art of Fluxus. Check out MCBA's 'Fluxjob' exhibition, an exploration of contemporary artists who continue to create interdisciplinary anti-art that is ephemeral, inexpensive, and interactive.