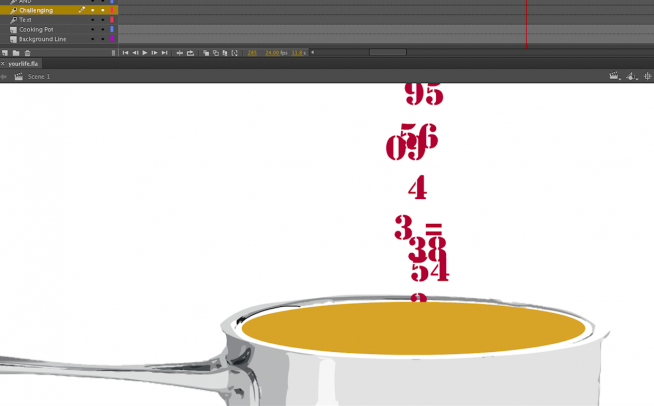 Still from animated movie. Image courtesy the artist.
Still from animated movie. Image courtesy the artist.
Upstream Animated
Interdisciplinary artist David Luke has collaborated with Upstream Arts (UA) to create a quartet of unique animated movies. Taking poems written by UA teaching artists and program participants with disabilities as base text, these works make visual the vibrant voices of program participants, expanding the creative process from the UA programs into a new realm of public engagement. The movies take advantage of photographic imagery, collage, vector graphics and drawings. These elements interact with the text of the poems using Flash (an animation application). The movies are projected large-scale outside the Convention Center; viewers are invited to choose, by way of assistive technology often used by UA participants, which poem/movie they would like to watch.
Upstream Arts provides arts programming for youth and adults with disabilities. In its classes, teams of teaching artists lead theatre, dance, visual arts and poetry activities designed to develop social and communication skills central to success in school, work, and life. In the course of a residency, participants collaboratively write a variety of poems. These poems capture the dynamics of each group, as well as the experiences of individuals within the programs. The poetry is then used as a springboard for exploration of other artistic disciplines.