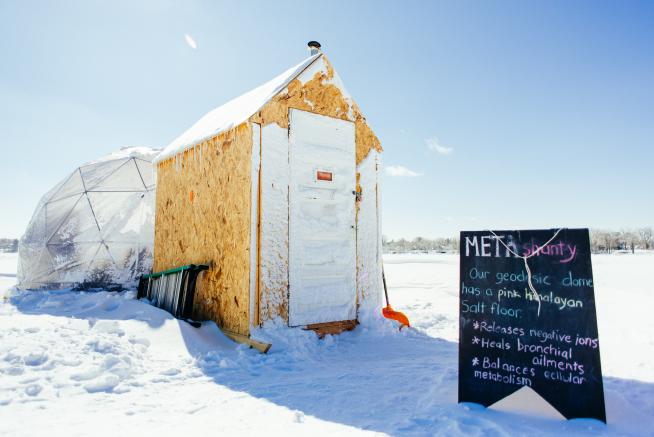 The Meta Shanty on White Bear Lake. Photo by Emily Fishman.

Meta Shanty
Rejuvenate yourself in this metaphysical space for decompression. One of four 2014 Art Shanty Projects exhibited at Northern Spark.
Art Shanty Projects is an artist driven temporary community exploring the ways in which the relatively unregulated public space of the frozen lake can be used as a new and challenging artistic environment to expand notions of what art can be.The project provides a unique opportunity for artists to interact with their audience, and vice versa, in an un-intimidating, non-gallery like environment. Artists can choose to work in a way that directly engages the audience i.e. knitting or singing Karaoke or in a more passive way.