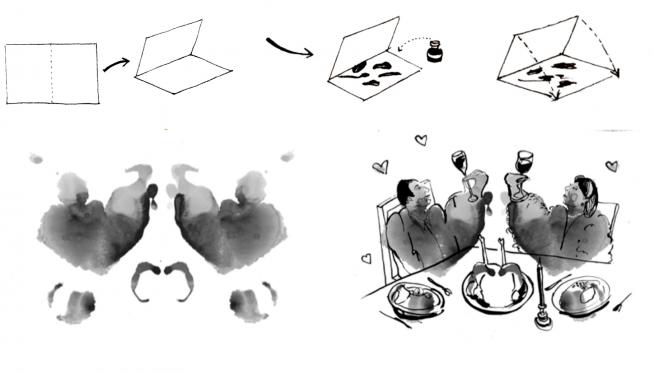 The Illustrated Rorschach Test. Image by Luisa Narhwold.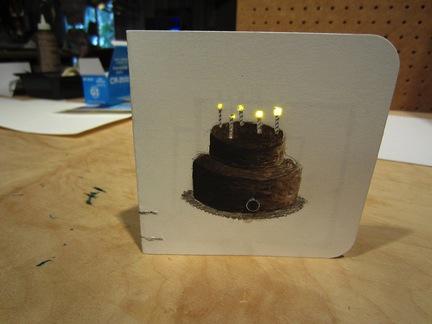 Illuminated Image. Photo by Dennis Madamba and AnaLaura Juarez.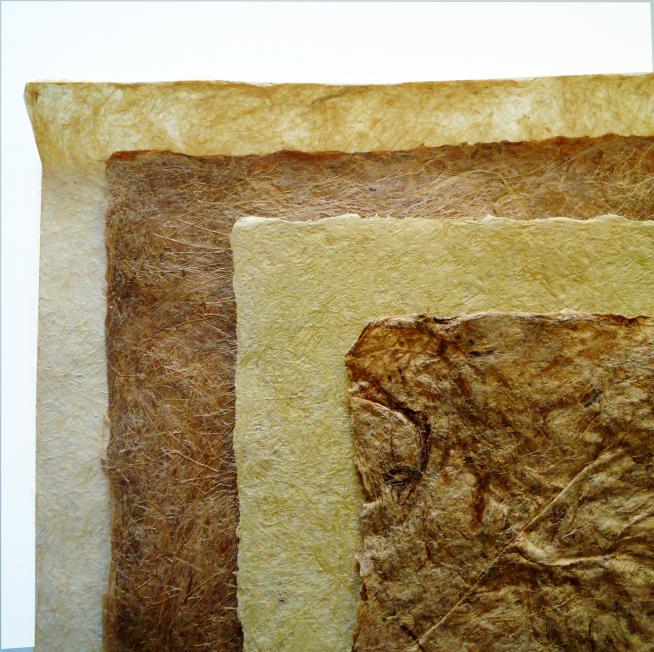 Handmade paper. Photo by Renee Gresham.
15-Minute Art Classes
MCAD students, faculty, staff, and alumni are hosting 15-minute, low-tech art classes. Learn Japanese water calligraphy, bookbinding, cookie screen printing, paper creation, shadow puppets, mask making, stained glass, and more! There will be three stations around the MCAD campus and four sessions per station over the course of the event. That means twelve different classes will be offered during the night. And if you find yourself waiting for art class to start, pick up a racket and enjoy playing glow-in-the-dark badminton with your soon-to-be classmates.
Featuring the expertise of artists Christopher Alday, Diana Eicher, Renee Gresham, Scott Hochhalter, Shelby Lano, Nathan Lewis, Dennis Madamba, Lauren Manninen, Kris Musto, AnaLaura Juarez, Luisa Narhwold, Jen Riehm, Charissa Roby, Kate Thomas, and Caitlin Warner.