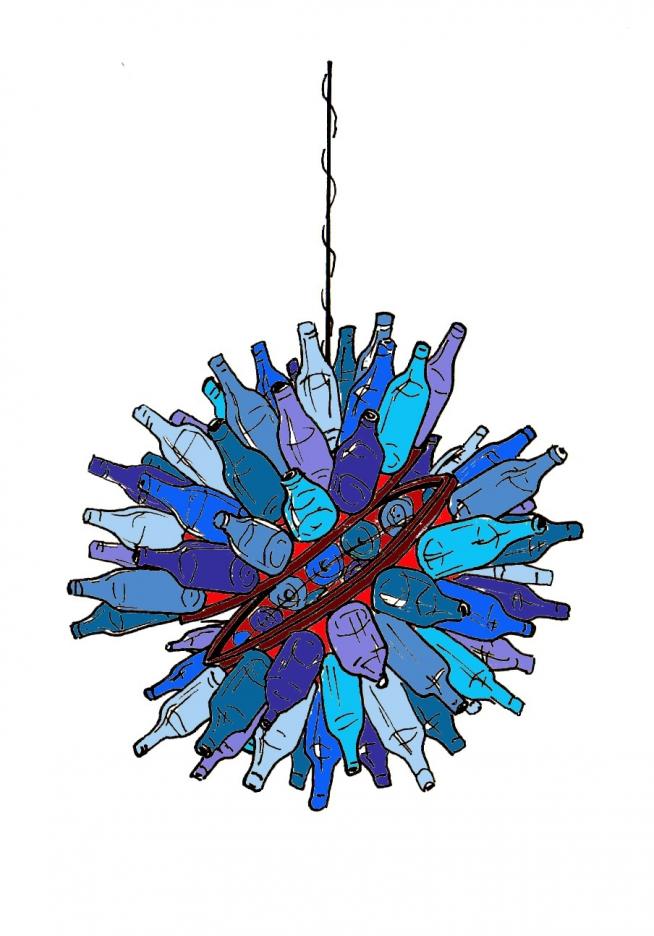 Glassicle sketch 1. Courtesy the artist.
Glassicle sketch 2. Courtesy the artist.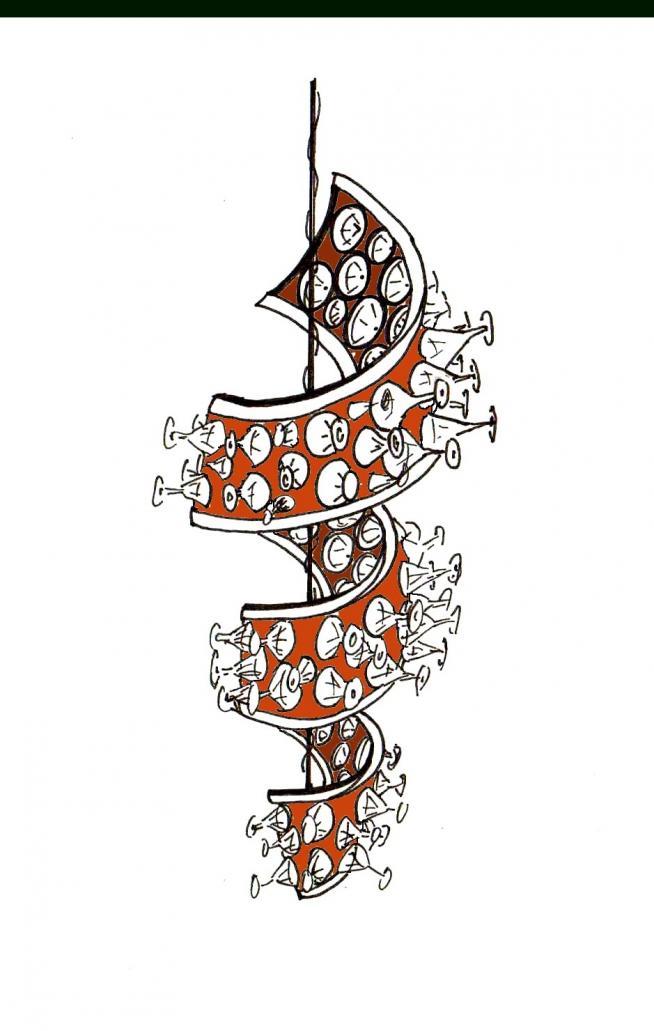 Glassicle sketch 3. Courtesy the artist.
Glassicles
Karl Unnasch illuminates the night with Glassicles. Three light installations made from repurposed bottles and drinking devices ignite dance in the city.
The clever aesthetic in Karl's designs tends to evoke a sense of quirky familiarity. With a dedicated sense of whimsy, Karl charges himself with the task of combining equal amounts of beauty and invention. These chandelier designs consist of a steel framework, reclaimed bottles and glassware held in place by a combination of outdoor-friendly glazing techniques, metal and rubber mounts. What were once cast-off potables are now repurposed into light fixtures of fellowship and celebration.
Soo Visual Arts Center is proud of over 13 years of support to Minnesota artists and looking forward to bringing Karl's project to three awesome locations at Northern Spark 2014.