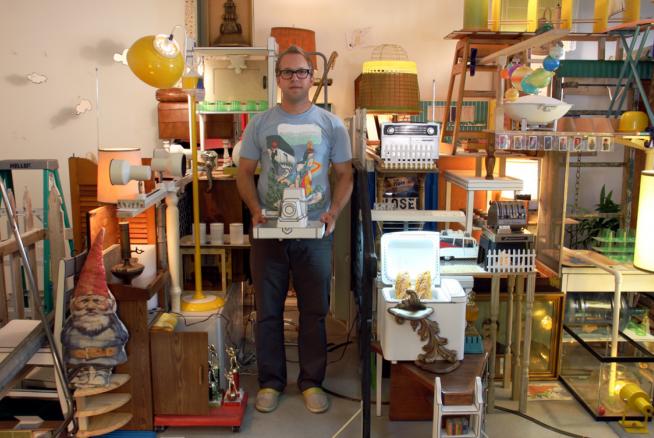 Andy DuCett in studio. Photo courtesy the artist.
RARP!
Step through the diorama glass at the Bell Museum of Natural History to experience Andy DuCett's delightfully curious creations, inspired by nature and inhabited by our imaginations.
Andy's been onsite with the Resident Artist Research Project (RARP) since early spring, playing at the intersections of micro/macro, truth/fiction, history and mystery, to create a series of works that take you through the diorama glass into a wondrous world populated by wily white-tailed deer, erstwhile Easter Island expeditionists, and a consortium of concerned garden gnomes.