Pomp light sculpture & parade. Rendering courtesy the artist.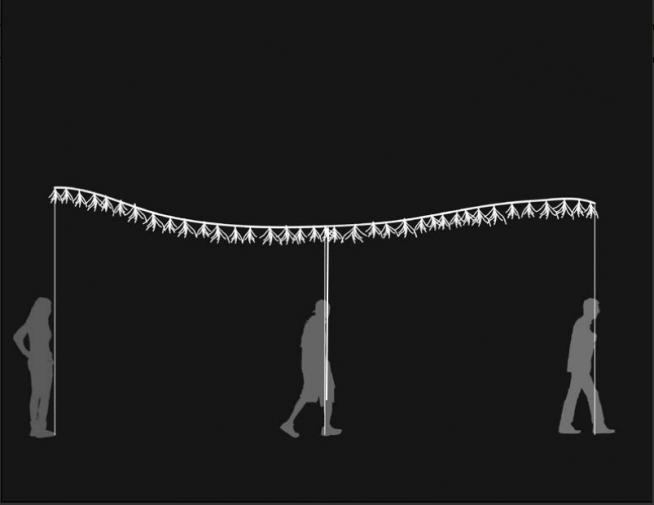 Pomp is a celebration of us in this place, a display of our expressions and stories, turning individual contributions into collected sculptures, which will parade through the night. Rendering courtesy the artist.
Pomp
Help create a light sculpture that moves and evolves as it travels down the Greenway. Made out of paper sculptures strung along luminous cables, the sculpture will be dynamic as visitors help adorn the sculptures with phosphorescent paint, reflective material, and written stories. Participants will carry the sculpture along the Greenway throughout the night. The parades will celebrate our thriving community, displaying a wave of thoughts, interactions and happenings of the night. Pomp will spark intervals of observing, altering, parading, and celebrating. Parades are open to all participants.