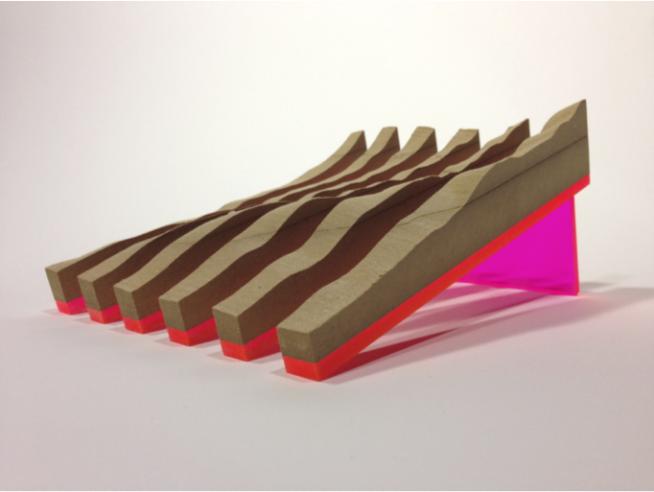 Mountaintop/Seafloor, 2014, CNC milled Ipe wood, polycarbonate, and stainless steel hardware. Courtesy the artist.
Shannon Estlund MFA '13, Fertile Ground, 2013, plywood, branches, and paint. Courtesy the artist.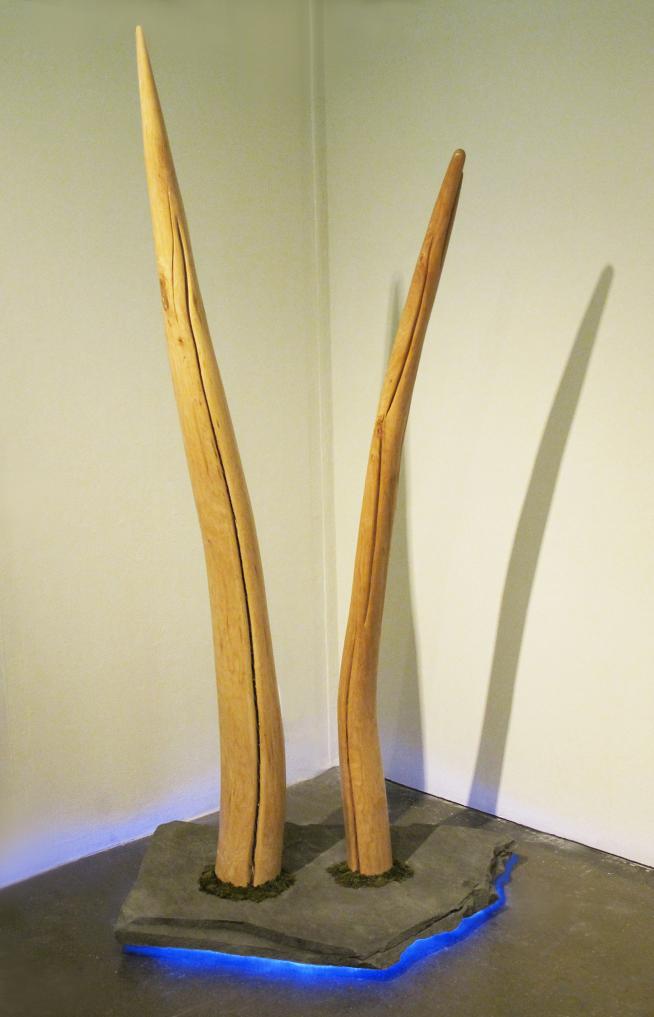 Scott Szarkowicz BFA 2013, "Don't Say That You Love Me" 2013, wood, stone, moss, LEDs. Photo courtesy the artist.
Shape Shifting: A re-installation of the MCAD Sculpture Garden
Six MCAD alums—Gary Batzloff, Vince Donarski, Shannon Estlund, Kelly Ludeking, Alissa McCourt, and Scott Szarkowicz—are re-shaping pre-existing projects to fit MCAD's Northern Spark theme of "déjà-vu." Encounter a topographic map, an uncanny house, an homage to Joan Miró, and more. Visitors will be able to share their premonitions in an interactive project that will flower in the future.
Established in 2011, the MCAD Sculpture Garden was
 developed in order to allow students to learn, experiment, and collaborate in the realm of public art. The garden is filled with both permanent and rotating works created by students, alumni, faculty members, and invited artists. Located on the south end of campus along 26th Street, the garden invigorates not only the MCAD campus, but also the Whittier neighborhood as a whole.