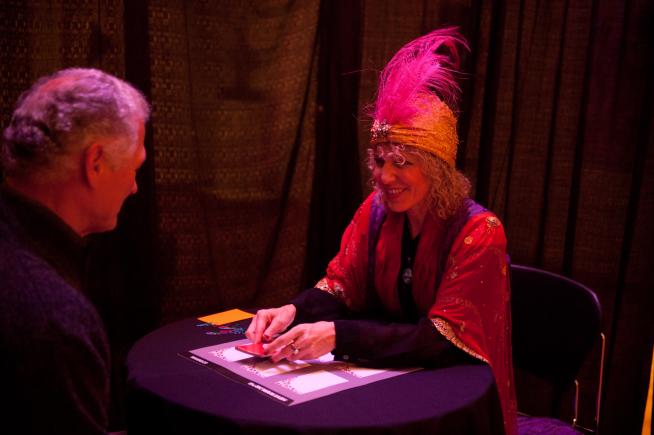 Eco-oracle. Photo courtesy the artist.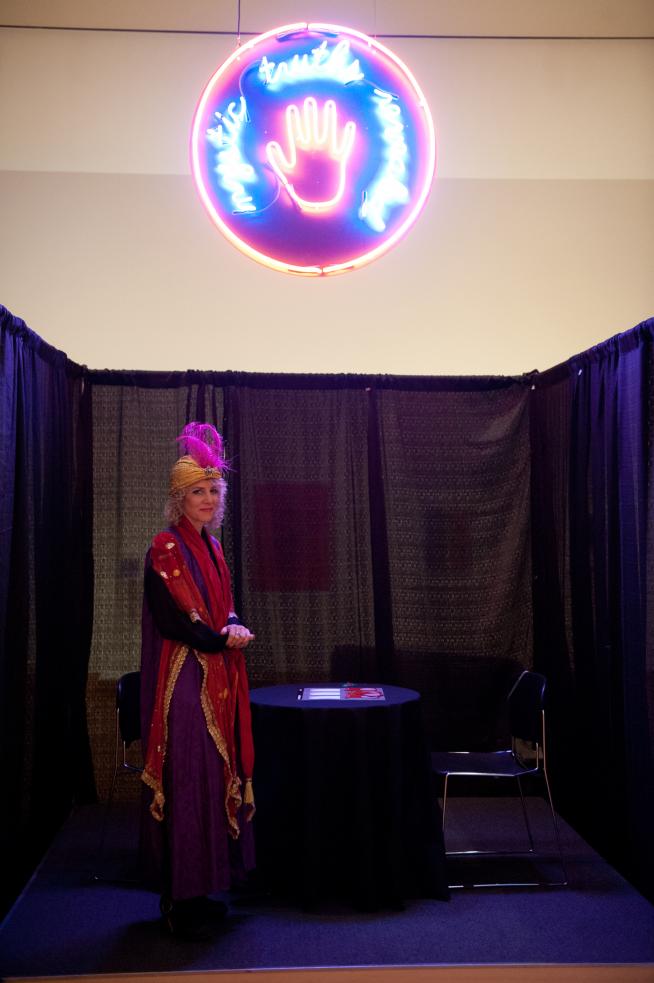 Eco-oracle. Photo courtesy the artist.
Eco-Oracle
Christine Baeumler seeks to raise awareness about ecological issues through studio practice as well as engaging communities in environmental projects focused on ecological restoration.
About the ECO-ORACLE DECK
We live in UNPREDICTABLE times threatened by global climate CHANGE, international conflict, diminishing habitat, the pollution of the water we drink and the air we breathe. Our FUTURE lies in the balance of these conflicting FORCES. LUCKILY, we still have the CHANCE to align our values with our actions to influence future outcomes. We have the POWER to make different decisions about what we eat, how we transport ourselves, how we treat each other, and how we live MINDFULLY on our planet.
The ECO-ORACLE deck is a decision making tool meant to assist you to recognize current conditions, reflect on challenges, and draw upon your strengths and resources to make wise decisions that influence others and impact the world.
These thirty-six cards, featuring images from the Weisman Art Museum's extraordinary art collection, provide a SYMBOLIC guide for new ways of seeing the world and choosing more sustainable habits.