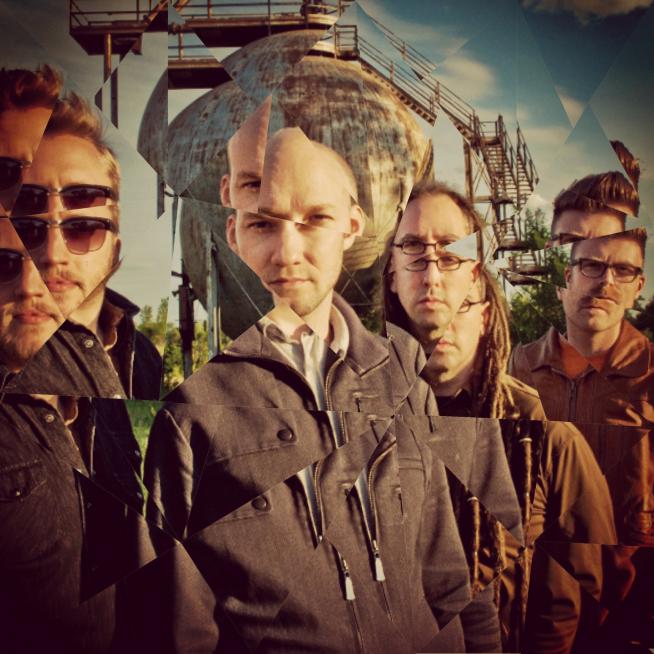 Greycoats. Photo by Darin Back.
Per Aspera Ad Astra
In an interactive, multi-media performance, titled, Per Aspera Ad Astra (meaning Through Hardship to the Stars), the band will perform songs from its upcoming third album – the futuristic focus is a sharp contrast from the band's sophomore album, World of Tomorrow, that was inspired by the 1939 World's Fair.
You are a crew member aboard spacecraft Aspera. You've just awoken from hypersleep on an interstellar flight. Good morning. The ship's been on auto-pilot for hundreds of years. But now, it's up to you to keep the ship intact. Certainly, your memory's a little foggy. Trust your instincts. Follow the instructions. You'll do fine.
For this special show, the band has transformed Le Méridien's ART space into a spaceship's interior where the audience become the crewmembers and are encouraged to take over the controls, operating the switches, levers and knobs to help navigate their ship through an obstacle course through the stars.
Your in-flight entertainment will be provided by indie thinking band, Greycoats. For your pioneering spirit, the band will debut never-before-heard songs from their upcoming album. Each set will feature projection mapping and bring us closer to our destination. Showtimes begin at 9:30pm, 10:30pm, 11:30pm, 12:30am and 1:30am. 
Sound. Light. Switches. Levers. Knobs.
Try not to blow up the ship.
The Burnet Gallery will be open until 5:26am.