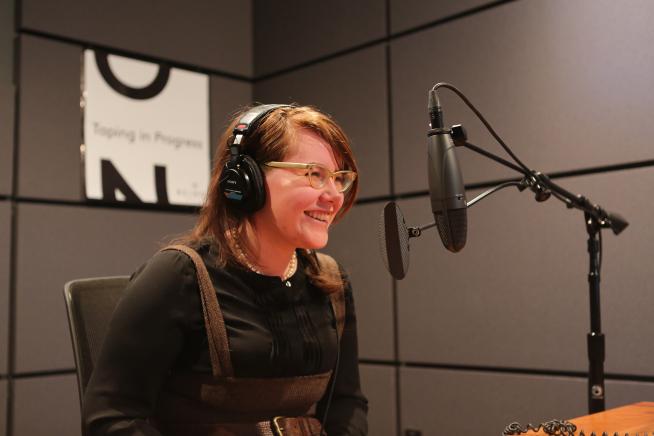 Come record your audio selfie! Photo by Trent Gilliss.
Your Audio Selfie
Extend your voice (not your arm) and record your story. Capture a moment or a memory and tell us what you see before you. And we'll give you the mp3 to share with all of your followers.
We see selfies every day on Instagram and Facebook, on Twitter and Snapchat. But how often do you get to share your audio selfie? Bring yourself into a professional sound studio and work with top-notch public radio producers to record your story. Just bring yourself; we'll ask the questions, we'll do the work.
And when you're finished, we'll give you embeddable audio to share on your social networks. Your story may even be produced for a public radio moment!