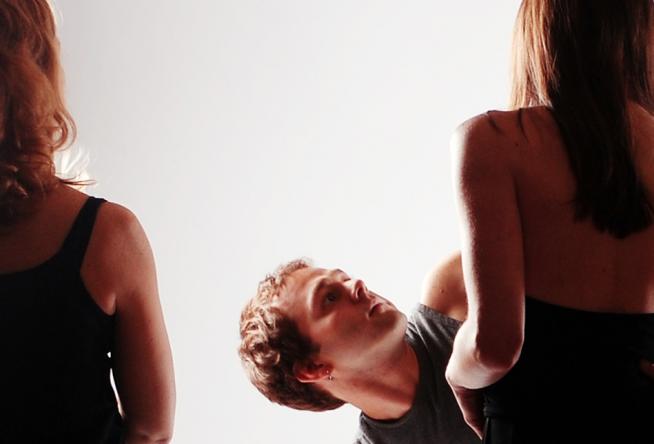 Stuart Pimsler Dance & Theater. Photo by V. Paul Virtucio.

Fancy Folk
FANCY FOLK is a witty snapshot framing the behavior of three, privileged individuals. The performers are placed in a confined, public setting as they consider the self-importance of their own lives. Each character is consumed within their secret worlds, and the merger of their self-indulgent ways adds to the humor of the work. FANCY FOLK is a signature Stuart Pimsler Dance & Theater (SPDT) exploration which uncovers the flaws and frailty of the human condition.
SPDT is celebrating its 35th anniversary season and continues to be recognized internationally for its "theater for the heart and mind". In the Twin Cities the company has been commissioned by the Guthrie Theater and presented its most recent season at the Cowles Center for Dance. SPDT will next present the world premiere of its newest work, Matinee, during the 2014-15 season.
Website: www.stuartpimsler.com
Leav is a free mobile platform for placing, viewing, and sharing digital art. Download Leav in the iPhone App Store.