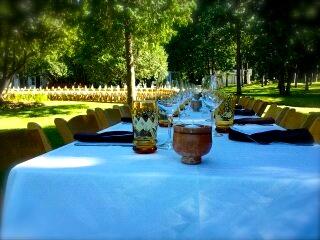 Photo courtesy Scott Pampuch.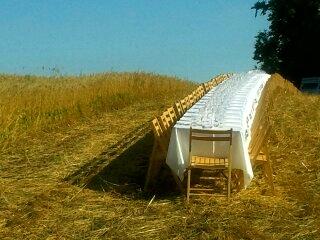 Photo courtesy Scott Pampuch.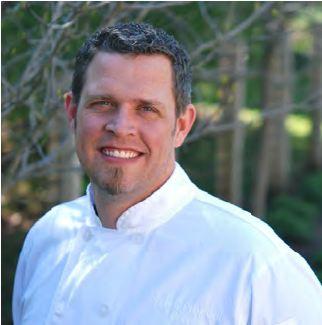 100 Dinner Courses with Scott Pampuch. Photo UDS.
100 Course Dinner on the Mall
Engage in a 100-course dinner prepared by Executive Chef Scott Pampuch and his culinary team. Enjoy the visual presentation of our culinary team as 100 courses are executed and presented throughout the eight hour window of Northern Spark, 2014. The 100 courses will be served at a communal table situated on the University of Minnesota Mall between Northrop and Coffman Student Union. In the spirit of community there will be 100 seats at the table and guest may select to join in the meal in 10 course intervals. You may even have the opportunity to partake in a few elect seats that are allowed to sit for the entire 100 courses. Each course will be thoughtfully prepared in a one to two bite tasting, entertaining guests with their combinations of flavors, and as a successful tasting course does, leaving them wishing for more. Scott Pampuch will collaborate with the public, artists, and local culinary professionals, to create the 100 Course Dinner on the Mall.
Alyssa Lundberg